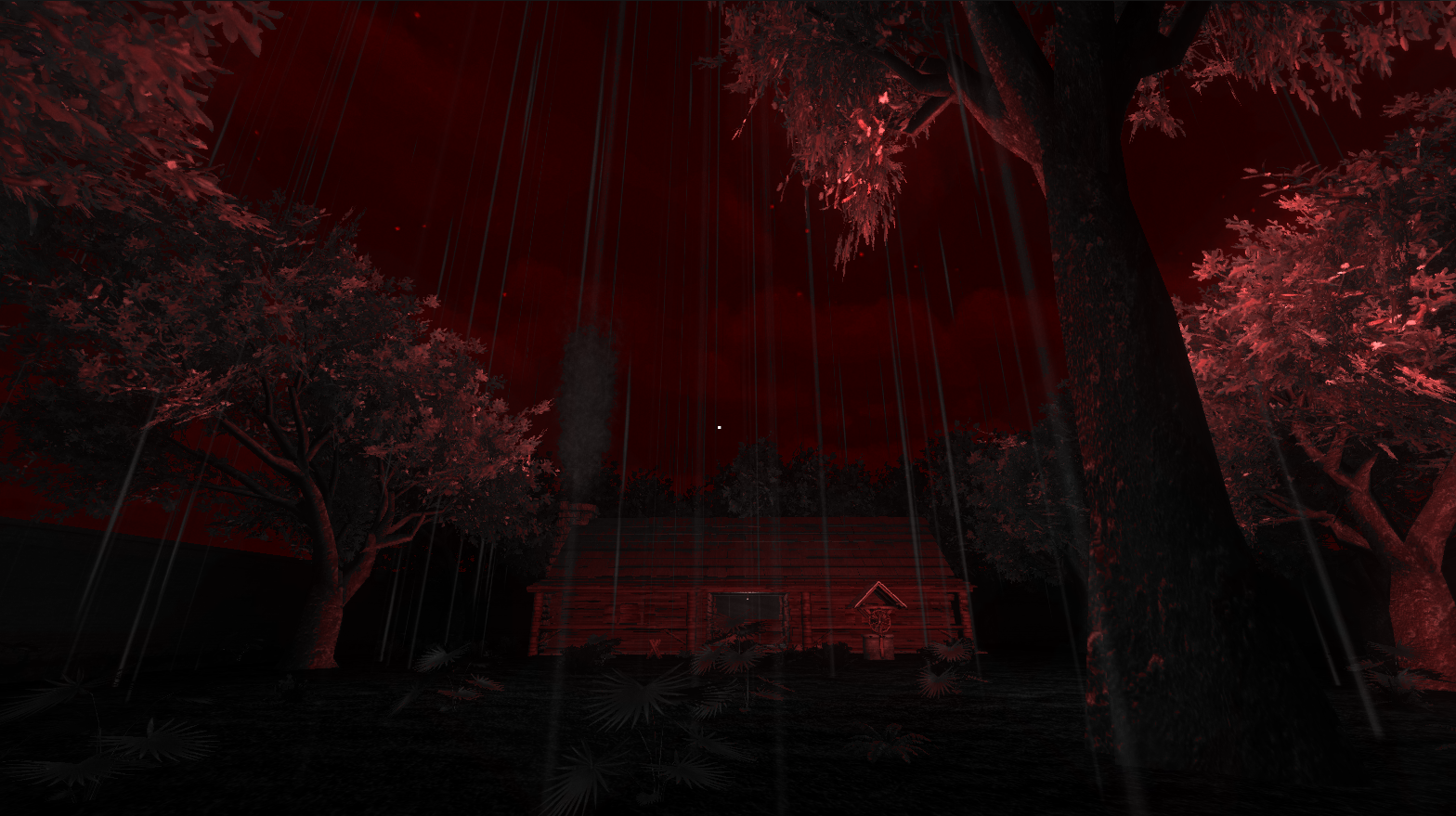 Hello fellows.
Today I'm going to be reviewing a short game that I believe it's still being developed, however, there's already a fully functional version of it available for Windows, Mac and also Linux (not sure about the last one though).
Sacred Line
is a free first person thriller adventure developed in Unity engine that revolves around the story of a detective called Ellen, an anonymous call manages to catch her interest right when she was thinking about quitting the job, the location mentioned by the mysterious voice appears to be a seemingly abandoned house in the woods. But it was indeed just the appearance. After further investigation, you'll drop yourself in a hole that will lead you to a weird looking tunnel, and that, is just the beginning of a journey in a paranormal dimension, a place that has nothing to do with the rules that are supposed to control the world as we know it.
Later, you'll learn about a filthy sect funded secretly by the most corrupted governments to awake an unholy force that was needed to help them out with their insane dreams of estabilishing a new regime to reign over the whole planet. Needless to say that something went wrong during the process, right? The gameplay is mostly based on exploration and interacting with the various objects that will be required to open a path in the heavily intricate areas, and even if the graphics and the music chosen might not be the top notch, the perfect usage of the colours does all the job by itself. Sacred Line has a lot of points that would need some work, but somehow, everything looks like it's already what was supposed to be, and I genuinely liked it. Be aware: this is not a "jumpscary" game, but it anyway managed to get me unprepared a couple of times, and if you'll ever feel uncomfortable while playing it, Sacred Line's mission will be definitely accomplished.
Download Sacred Line for free on
indiedb.com
and give some feedback, I'm sure the developer would love it.