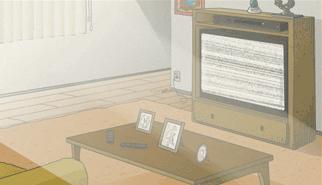 Good morning!
This time I decided to dig in the past, browsed hundred of pages lost in the internet till I found what I was exactly looking for.
The Ugly
is a pretty old free browser game that used to be real scary back when the concept of horror games wasn't even considered, I believe. This little flash game contains the story of a young girl returning from school that finds the front door of her house inexplicably open, bloodstains are everywhere and eventually, the girl realizes that the dangerous killer Donald "The Ugly" Dempsey is somewhere hiding there. To prevent another murder, your goal is to carefully choose every action, otherwise, well, you might get caught! Nowadays, not even a baby can be scared by this game but why not, I thought it was anyway interesting to see what was already online before the "horror gaming" fashion came out.
I've also found a link where you can still play this "museum piece" which is,
here
!