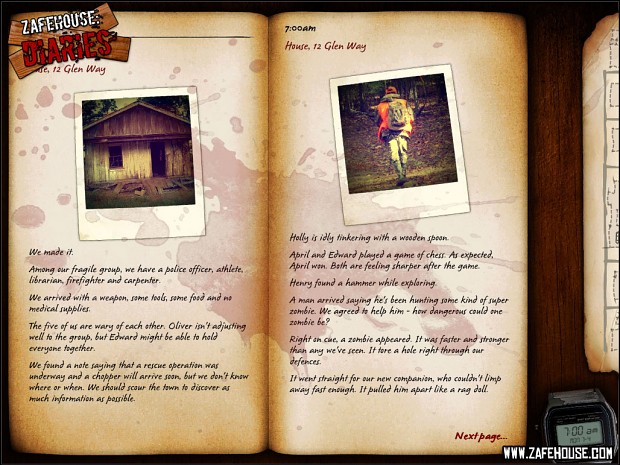 It looks like I have a lot of spare time for today so, after having consulted my personal organizer, which is where I usually write and schedule articles that need to be done, I ended up by picking this game that I've never had the time to deal with.
I'm talking about
Zafehouse: Diaries
, a rather different survival game that has been released a couple of months ago by Screwfly Studios. Zafehouse: Diaries is a game about resource management and problem solving, you'll have under basically your control a group of 5 survivors and as everyone may think, things are not always so calm as every post-apocalyptic videogame shows, people usually start to think and act irrationally. Your goal then, is to take care of the hard relationships that otherwise would drive them crazy and, of course, try to save as many lives as you can, before everyone starts to kill each other without any good reason. The game on Desura is priced at 11.49€ (which is probably 15$), and is actually in need of a last boost of votes on Steam Greenlight in order to finally land on that platform too. But, I know, before you start complaining about the price there's also a free evaluation demo which can be downloaded
here
.
For any other inquiries, or information there's also the
official site
, take care!