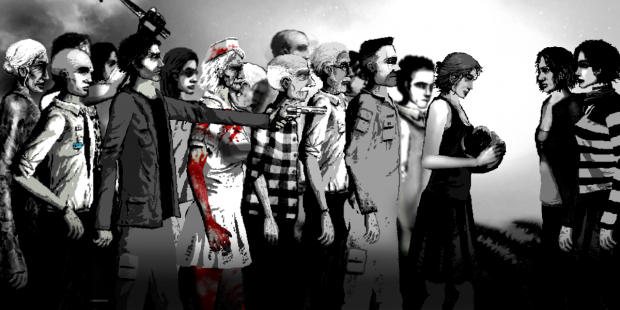 Hello there and welcome back to my unusual second article in the one day, well, this is what happens when you totally don't want to study.
This time I really want to write some glad words on
The Cat Lady
, a point & click adventure that looks more like a tense psychological horror movie, the game has been released the 30th of November by an indie studio named Harvester Games and even if I really couldn't buy the full game (priced at 11,99€ which should be 15 bucks), the free demo gave me already an idea of how epic can The Cat Lady be.
The main character is Susan Ashworth, a 40 year old that has tried to commit suicide already once and is about to put her life to an end for real this time, one day, though, she discovers that five psychopaths look really interested in her case and she realizes that they're undoubtedly determined to harm her person, how is this certainly uncommon situation going to end?
The game features a completely professional voice acting, an original soundtrack, over 5 hours of gameplay and really strong images and themes such as: death, nudity, suicide and many more. That's probably why I'm not even surprised when they claim this game to be suited for players aged 18 and over.
If you wish to see some more about it (and I hope you do!) here's the link to the
official site
, good luck!