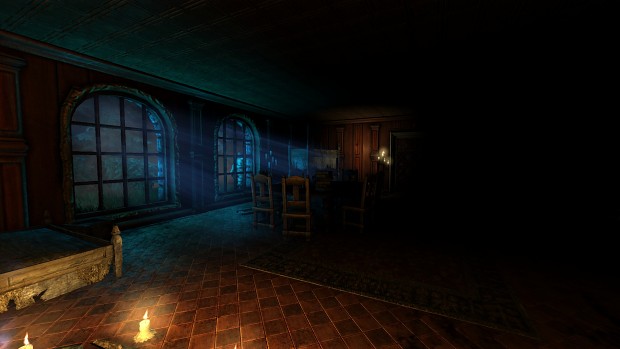 As you probably have already understood, yeah, from today I'll be also talking about Amnesia custom stories and it really surprises me that I could go on this long without covering this topic.
Fekete Keres - Black Search
was released the 1st of December by TeamSD as a project with no particular aims, nedless to say that it turned out really well for them, climbing moddb.com popularity chart quite fast as long as having achieved in about 15 days the 1000 downloads milestone, in other words, Fekete Keres has that "something" that is required in order to stand out. TeamSD took care of basically everything: great mapping, awesome storyline, mad jumpscares and so on.
The story takes place in Hungary, where you, as Daniel Mason and your daughter, Eva, are going to visit your wife one last time; right after having reached her grave, Eva mysteriously disappears dragging you into a terrific quest inside of an old hotel to find her. Most of the puzzles that will separate you from your daughter require a key that is usually left in the darker and scarier corners of the castle so, be prepared!
You can find more about Fekete Keres - Black Search
here
!